A CV must always be brief, including only relevant facts about you that are sure to increase your chance of employability. Different industries have different employers; different employers have different preferences. Taking the time to tailor your CV to suit a specific job can really help you be remembered by employers and in effect, score you interviews.
The first thing you have to do is to read the job description of the position you're applying for. By doing so, you will find out specific skills and knowledge required for that specific job. This will now be your reference in customizing your CV.
By now, you must already have your core CV. If not, well, what are you waiting for? Your core CV must include your personal information, education, work background and nothing else. This CV will be the framework of all your other CVs. Once you're done with that, customize it now, referencing to the job descriptions of each and every job opportunity you're interested in. Here are the parts of your CV that you must tailor with every application:
○ Objective:
Take the time to find out the long term goals of the company you're applying for, and make sure to emphasize in this portion that you plan to direct your career towards the same goals in the long run.
○ Cover letter:
This is your chance to market yourself. Make sure to emphasize that you have the specific skills needed for this specific job. Make sure to assert various reasons why you think they should hire you for this job. Again, your goal is to make them remember you. Chances are: your CV will be scanned along with a hundred other CV. Make sure that your cover letter stands out.
○ Employment history:
While you can't fabricate who you've worked for in the past, you have this chance to emphasize what kind of roles you previously served in your past jobs. If you have done a lot of volunteer work prior to applying for this one, you do not have to state them all in your CV. Choose only the volunteer work you've done that are relevant to the position you're applying for.
○ Seminars and fellowships attended:
Keep the brevity of your CV. Only incorporate relevant seminars and fellowships attended. Do not forget to sum up briefly the skills you've learned from each seminar/fellowship. This will give them the impression that you are open to learning new ideas for you to grow and develop.
○ Achievements received
Know when and when not to spill that they called you "The White Mamba" back in high school for your superb basketball skill. Most companies participate in sports events and you have to find out whether the company you're applying for is really competitive in these events. If they are, then mention it. It might even be your winning quality that set you apart from other applicants with the same qualifications otherwise. If they don't even participate in such events, you better keep these treasured achievements to yourself.
○ References
Contrary to popular belief, a good CV contains a list of references. Make sure to tailor this list and only include references who are at least working in the same industry as the company you are applying for. Keep your references to a bare minimum. Just two established names would suffice.
I know it requires a lot of work especially if you found more than ten companies you wanted to apply for, but believe me when I say that it's an investment you will never regret.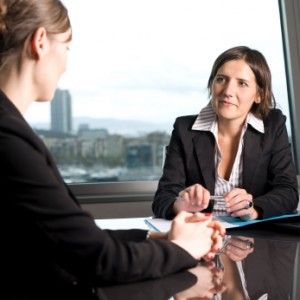 One thing I learned the hard way after I graduated is that universities often don't teach you all the skills you need when looking for a job. Sure, as a political science major, you will have graduated with a mastery of all the political theories in the book. However, you will soon find out that the employer for your dream job is actually looking for a political science graduate who has a knack for creative writing as he will require his employees to write papers that are humorous or satirical. Your straight As in your political science subjects won't matter as much if you've never taken a creative writing elective. You wish you had, but it's too late now. Or is it?
Well, the first thing you need to know is the kind of skills and knowledge required for the job you're eyeing. Next, identify the skills and knowledge that you actually have right now. If there are skills and knowledge that you do not have but is required in your chosen career, those are called knowledge gaps.
It is important to acknowledge and recognize your knowledge gaps whilst job hunting. The simple knowledge of what you do not know will already help you big time. You can find out for yourself by looking at the job description of the work you are applying for. If there are quite a lot of required skills that you do not have, you might want to just let it go. You will just waste your time and resources in applying. If, however, you find out that your knowledge gaps are kept at a minimum, you might still have a shot at this job.
An immense amount of self-assessment and criticism is required in this part of identifying your knowledge gaps. Be totally honest with yourself and admit at once your knowledge gaps. After all, the time is never too late to develop yourself in these areas. Be honest with your employer as well. Tell him/her (should you choose to still apply) that there are specific skills and knowledge requirements in the job description that you feel you are not comfortable with. Don't stop there, though. Suggest ways on how you can improve on your knowledge gaps. You can take training or certificate programs that will help you gain the skills needed. The political science major can even go back to college to enroll in that creative writing class!
If the employer chooses to hire you in spite of your knowledge gaps, then good for you. You are given a shot to prove that you can still grow and develop after college. In this case, prove your employer that he/she was right in hiring you. If, on the other hand, you were rejected because of your knowledge gaps, push through still with the things you said you'd do to gain such skills. This will help you score the job should you be allowed to re-apply; it may even cause a redirection of your career. You might find out along the way that creative writing rather than political science is your destiny. If you can, though, try not to be derailed from your original career goals. Focus on what you really want out of life
Ultimately, never be afraid of rejection. Everybody has knowledge gaps, I tell you. Just be bold enough to admit that and be brave enough to take baby steps into achieving that goal. By doing this, you are not only increasing your employability, you are also helping yourself grow and achieve greater things you never knew you could achieve.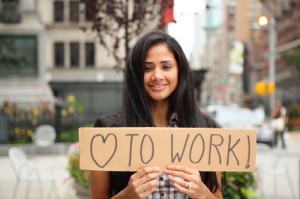 Job hunting causes a lot of personal troubles, mostly emotional ones. Even the brightest ones get rejected. Even the guy voted most likely to succeed in life back in high school gets ignored. It's so easy to fall into a dark pit of angst and self-pity after how many "we'll call you" messages and resumes that went straight into the shredder. Your friends will try to comfort you with "there's always a rainbow after the rain" or "it's their loss, not yours." You know they mean well but their words feel like backhanded slaps of patronizing mockery. The truth is that nobody else can help you but yourself. You are solely responsible for how you deal with rejection and disappointments. How, you ask? Here is a list of things you should do to stay positive whilst job hunting:
 1. Take well-deserved breaks.
Ten consecutive rejections are enough to kill anybody's spirit. Do not be too hard on yourself and
Take well-deserved breaks. Go someplace quiet on your own and just unwind. Think about your goals and your dreams: this will help you stay motivated.
2. Get a dream board
 Dedicate one wall in your room (preferably the one you usually face when you wake up) to put up a dream board. The goal is to never let yourself forget about your goals. Print out pictures of your dream car, dream house, dream travels, etc. Put them all in one collage somewhere you wouldn't miss looking at for a few times everyday.
3. Stay away from negative people
 Insecure people feed off other people's negativity. They can bring your spirits down by simply walking in the same room. Their goal is to make you feel bad about your life so they can feel good about theirs. Once you sense that a person is making you pity yourself in whatever way, stay away from that person at once. Remember that while it's hard for someone else to motivate you, it takes just a few words from the same person to demotivate you.
4. Do not be part of support groups
Support groups aim to bring people who share the same difficulties together. In your case, you will be talking to people like you who are yet to find a job. You are to share your sentiments and your disappointments in the hope that getting it out of your system will help lighten you up. This may seem like a good idea at first, but when these people are able to find jobs before you do, you'll just feel worse. You'd feel betrayed. So again, do not rely on other people like you to support you or make you feel good.
5. Get a career coach.
I know you probably didn't expect this tip right after I told you not to trust other people for your motivation. Well, I should have emphasized that you should not rely on people you personally know, or on people who are in between jobs like you. A career coach is not included in the list of people who can't help you. As a matter of fact, it is highly recommended that you get one to keep your job search in track. Career therapists are formally trained individuals. They know what to say in different situations without making you feel worse. You also wouldn't view your therapist as competition, so he can't bring you down. Talk to your therapist about your feelings and he would tell you how to deal with them.
There are people gifted enough to survive college without ever taking down notes. These people pride themselves with a very sharp memory and a very organized mind. For job seekers, though, the "keep everything in my mind" trick does not work. Seriously, your organized mind also got thrown in the air when you threw your graduation cap on your commencement day. At this point in time, stock knowledge will be of little help. Remember that you are now dealing with professionals who, more often than not, have very limited time to accommodate you. You wouldn't want to forget important dates, appointments, interviews, or God forbid, your first day at work now, do you? Here is a list of recommended things to obtain to organize your job search:
A planner:
      When I say planner, I don't mean the scruffy pieces of paper you leave under your fridge magnets to remind you what you need to get the next time you get groceries. I mean a real planner: the one with dates, and spaces for planning out your entire day. This will come in useful for days when you have multiple appointments. It's good to have a visual reminder where you need to be at what time so you can plan your day route. Also use your planner to take note of the people you need to follow up on.
An address book:
Cellphones crash and virtual files get corrupted. Do not solely rely on modern memory storage devices for something as important as your contacts list. It is worth reiterating that networking makes job hunting a lot easier. Obtain a real address book and manually write down the contact details of your networks. Keep this address book even after you've landed a job for you never really know if you're going to need someone in the future, or if someone is going to need you.
A notebook and a pen:
      Always have these two things with you wherever you go; you never know when you will come across an advertisement for a job opportunity. Again, never completely trust the human memory: it is constructed to forget things from time to time. Take note of every single work opportunity. Do not let your dream job pass you by.
Prepare a lot of calling cards:
You may not realize this, but while you are keeping a list of all your networks, your name also appears on other people's address books. Make sure you are remembered by slipping a calling card to new people you're meeting. Prepare a lot of calling cards, so you are never forced to discriminate which ones deserve one. Give your calling cards away like extra change. This will help increase your networks.
5. A resume template:
While I agree that you must modify your resume for every job application, there are certain details that will remain unchanged. Have a template resume that contains all the information needed for all your applications. Also, do not forget to update it regularly should you change contact numbers, addresses, or hairstyles. Also bring as many of these as you can wherever you go. It is as useful as the calling cards for on-the-spot job opportunities.
All in all, just be organized in everything you do. Keep backup files of everything you have. Have two copies of everything and leave one copy in a safe place at home so that you still have something to refer to should you lose your other copy. Being organized is also psychologically beneficial for you to stay positive and motivated whilst job hunting. So there, happy organizing!
If you've gone into the habit of "cleaning up" your contacts once a week to delete the contact numbers of the people you didn't hang out with in the said week, I can't blame you. College can be pretty messy; you don't need to keep people who do you no good. Now, however, I might have to ask you to get rid of that rather pragmatic habit. Now that you're a job seeker, you never really know if a person can be very valuable to you even if he/she doesn't seem like it at present.
Keeping in touch with fellow professionals can prove to be very helpful not just in landing a job, but also in giving advice and information based from actual experience. As with many other things, there is a "right way" to do professional networking. Follow the steps provided below to develop a good networking scheme:
Do not discriminate. Let me reiterate what I said earlier. You are never sure how valuable another person can be to you. Never completely burn your bridges. Even if that someone is as far connected to your field as any human being could be, he would surely know another person that knows another, that knows another that knows another. That's networking 101 for you, folks.
Go out there. Come on, you're not going to meet fellow professionals by being passive aggressive. Go out more, mingle, talk to people, and have fun! Doing volunteer work can also help you big time in expanding your networks.
Be unapologetically weird. It's the only way people will remember you. There are many bright and successful people out there, but only a few are open about their cute eccentricities. Be your usual weird self and people will surely remember you in a positive way.
Be the contact you want to have. Be prepared to help out other people, too. That is actually the best way to gain the favour of your networks. Again a tribute to a certain Haymitch Abernathy: "You have to get people to like you." Don't be the douche who just calls when he's been recently fired. Be the thoughtful one who calls just to say hello.
Take advantage of social media. Stop trolling around the internet and make your online time productive! Social media is a great venue to meet other people in your field especially because it's so easy to search for people with certain backgrounds and stuff.
Never burn bridges, even if you're already up the corporate ladder. Be careful not to step on anyone as you go up, for those are the same people you meet if you ever go down. Just always be gracious, and if you get lucky enough, be generous in sharing.
Never lose steam. Word spreads. Be patient, generous, and affectionate to each and every one of your contacts. Make sure they have nothing bad to say about you when referring you to other contacts.
Never forget your virtues. Above anything, you'd want to be remembered as the appreciative one who sends thank you notes even for the smallest of favors. Saying thanks is a small gesture that comes a long way. See, people are more likely to help when they know their help is very much appreciated.
Overall, the underlying principle in building stable relationships for career purposes is to learn to treat others the way you want to be treated. Start with that and your networks will surely grow within a short span of time. Networking can be really fun, so don't be the drag! Happy networking!
You won't get hired if you do not have experience. But you cannot possibly have experience without someone hiring you first. It's a vicious cycle, isn't it? Don't you fret! Let me tell you how you could go from having zero experience to being the applicant with a vast field experience.
If you are a fresh graduate of photography looking for your first client, the first thing they'll be asking you is a sample of your work. But you cannot show them that edgy high-art college portfolio you have if you are applying for wedding photographer jobs now, can you? Well, it's probably time to say goodbye to the shots you took of your friends posing nudes, or that one time you decided to go artsy fartsy and used your own "selfies" for a photography class. What you need now is a fresh start, a fresh portfolio to show your clients what you can do for them.
How, you ask? Well, it's simple. It also will not pay you well, but it's a very good investment. It's doing volunteer work. If you are, say, a budding wedding photographer, all you have to do is to look for seasoned wedding photographers in your area and offer to be their apprentice. Tell them you are interested in serving as their second photographer for their next wedding shoot. Pretty easy, right?
Wrong. You'd be surprised at how unenthusiastic some people can be with the prospect of getting free help. The thing is that you are new in this business. See translation: you cannot be trusted yet. As a result, you have to be patient. You will get rejected a couple of times, but you will surely find that one project you can volunteer on. If no other option is available, you can always volunteer for your own sister's wedding shoot.
The goal for the first few months of your career is not to earn a lot, but to build up your resume first. And what better way there is to do that than to fill up that one empty space in your resume: the work experience part? By doing volunteer work, not only are you familiarizing yourself with the ins and outs of your chosen field, you are also expanding your network. Remember that word of mouth is still the best form of advertising. Do well on your volunteer work and soon, clients will be ringing you up, this time for paid services.
Moreover, volunteering for a specific individual or an institution will give you credible feedback and recommendation opportunities. Employers are known to be more likely to hire applicants who have more recommendation letters than others. Again, let me reiterate that you have to do well in the volunteer works you do in order to secure these perks.
As a volunteer, you are more likely not to be paid. This you can even work out to your advantage. No compensation = no expectation. Meaning, you have all the opportunity in the world to dazzle them. Spend your first few months as a job hunter in doing volunteer works, and know that you are securing the next years of your career. Now, once you're up there, never ever forget to return to your roots. If you ever get the urge to throw a volunteer's application letter to the shredder without even scanning it, remember that you were once that guy. Be generous in giving out opportunities, and you'd be surprised. Who knows, you might even meet your future (business) partner in one of those apprentices!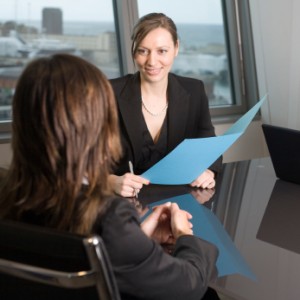 For beginners and seasoned job hunters alike, interviews are always stressful. Although you can never eliminate the stress that comes with being interviewed for a job, you can always reduce it by being one step ahead. Here is a list of seven of the most common questions asked in job interviews, along with tips on how you could properly respond to them:
Question: Tell me something about yourself.
How to answer: Focus on the things that are work-related. Your employer doesn't want to hear about the time you broke your leg, or the time you buried your cat. Only say relevant stuff like education and work background.
Question: Why did you apply for this specific job, and why in this specific company?
How to answer: There is no single template to respond to this question. The key is to research well on the company you are applying for before coming in for the interview. Look for the qualities they are most known for, and make sure you market yourself on the grounds of those qualities. For instance, if the company you are applying for is best known for their good customer service program, be sure to point out your extraversion in dealing with different kinds of people. Also emphasize that you are interested in personal growth, and that you think working for this specific company will help you achieve your long-term goals and career plans.
Question: How do you cope with pressure?
How to answer: A typical answer to this would be that you work well with pressure, but your interviewer would be expecting that. You can still say it, of course, but back it up by concretely discussing a story about how you once successfully completed a very stressful project.
Question: How much salary are you expecting?
How to answer: Now, this is one tricky question. The best way to answer it is not to answer it. Just say you'd rather discuss the responsibilities associated with the job first before you discuss salary. Be creatively sneaky.
Question: What do you think is your greatest strength?
How to answer: Again, research is crucial. Know exactly what they are looking for in an employee, and discuss at least five strengths related to the position you are applying for. Employers are tired of hearing stuff like, "I work well with pressure," or "I pay great attention to detail." What they actually want to hear at this point is your experiences. Bring up past projects that you have successfully accomplished and discuss specific situations where your strengths proved to be useful.
Question: What do you think is your biggest weakness?
How to answer: Now this is crucial. Again, employers will see right through it if you said you didn't have any, or if you answered classics like, "I work too hard sometimes that I forget to spend time for myself." Never, ever respond like that. The best way to answer this question is to tell the story of how you once made a small mistake on a project you were doing, and how you turned it around by doing this or that. The goal is for you to present yourself as someone who makes mistakes, but is able to immediately fix the situation.
Question: Why should we hire you?
How to answer: This question is usually the closing question, which makes it your last chance to make an impression. My advice on how to respond could be credited to a certain Haymitch Abernathy: "Make sure they remember you." Emphasize how you are a better pick than other applicants without sounding arrogant by just reiterating your related experience and qualities.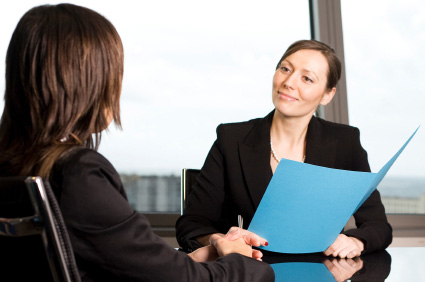 Definition of the word interview
An interview refers to a meeting between applicants for employment and a company's representative to determine if the candidate is qualified for a job, an internship or a volunteer opportunity.
Here are some of the tips which will help you perform well at interviews
Try to be in a good position within the room. Make sure you choose a seat which you can see everyone especially if it is conducted in oversized room and there are few of the people involved.
Maintain a good posture
Don't let your arms fall loosely on the table in front of you because these shows you are too close and still don't lean forward  a lot to put your hands on the table because these shows you are too far at least be about 4 inches from the table. If there is no table, just rest your arms on the lap.
Limit hand and arm movement. Make sure that even if you move your hands; make sure that the movements are distracting because your personality and enthusiasm matters a lot.
Smile! It's better to have a nervous than no smile at all since no one would want to hire a grumpy person. Also smile a bit when you are introduced to the members of the panel.
Maintain eye contact. If you do not make eye contact, you will be insecure and if you stare to the interviewers too much you will make them insecure. Mostly look at the person asking questions and the occasional look aside to involve others.
Dress for interview. The first judgment an interviewer makes will be based on how you look and what you are wearing so it is important to dress appropriately.
Improve your interview technique. The interview gives you a chance to shine so what you do move you to the next round of consideration or kicks you out.
Beware of props. Do not fiddle with your pen if you have any because it might fly in the wrong direction. Avoid taking drinks if offered any because the movement of the water in the glass will show how nervous you are.
Prepare for phone interview. If actively searching for a job, be prepared for a phone interview because you cannot predict when a networking contact might call.
Smoking. Don't smoke before the interview to avoid stinking of tobacco smoke because this will guarantee of turn off.
Refresh your mind. Remind yourself on the details of your present and past employers just before going for the interview.
Take your time. Never restrict yourself on time yes the interview might be I a hurry because he want to see other applicant but you, you have no other business so use all the time given well and don't be in a hurry.
Taking names. Make sure you get the interviewers full names and tittle.
Thanks. Do not forget to thank the interviewers for the opportunity they offered you.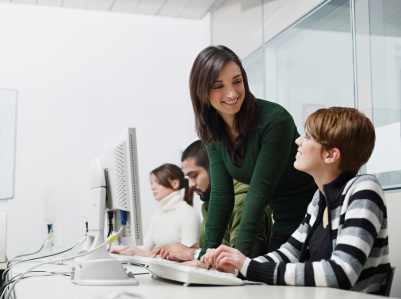 Let us first differentiate between training and educating so that you may get the concept of what am about to discuss below.
Training is giving information and directions in a structured and planned manner so as to accomplish tasks of a particular subject. Training guides us on getting used to tackle the tasks of some topics. While Education enhance understanding of topics by providing information and guidance.
Since many are the people asking whether it is worthy training for IT in certain institution, here are some tips to guide you in identifying the best training institutes in your area.
Training mode : some institution offers a blended mode which means a combination of classroom training and virtual training it is always good to ask for clarification of what kind of mode the institution you want is offering before deciding to enroll as a student.
Qualifications of a trainer: it is important to know whether the trainer is qualified enough to possess updated and advanced knowledge in various areas so that you may benefit more from him or her
Accessibility: it is good to know how far or close is the institution is from where you live or work so that you have a good planning on your transportation.
The standard of the training: the training center should have all the facilities required for the training to go on without distractions e.g the lab should be capacitated with all the equipment and also the curriculum should be of good quality. It is also advisable to check on the track record of the institution to know more about the quality which they give.
How much should you pay: it is quite important to ask for clarification of the course fee when selecting an institution. It is not necessary that because a center has a high price that it is going to deliver training of high quality and vice verse this means that clarification of course fee is essential. It is not bad for you to compare prices with other institution offering a similar course.
Placement assistance: this is help given to those searching for jobs by providing them with alternative sources before they could get a job. This will help in making decisions and also giving instructions on how to prepare resume, skills assessment, career counseling and interview preparation. Signing up for placement training, it guarantees you for a job immediately after completing the course.
Free services offered: in the institution you are about to enroll in, is there any free service offered. Several institutions offer free services by sending latest trend, advanced technology articles and job openings using emails, if free services are offered In the institution where you are about to register , this is an added advantage.
This is just but a few tips and I hope they will guide you to finding yourself a good institution to train you to be a professional in IT industry and it will increase your chances of getting that dream job you are searching for. Try using Google to find IT training providers in your local area. Some National IT training companies such as Paul Brown Associates Limited offer courses right across the UK. These are normally run at local training centres but if you are a business you might want to consider arranging onsite training at your own offices. If there are 2 or more of you who need training it can often work out much cheaper.
Before we talk about the tips, here are some questions you need to ask yourself in order to guide you to the tips.
What is your reason to take this step?
What home business  do you want to start?
What will the business model  consist of?  Eg sport equipment, electronic media etc.
Is the company known by business Bureau, Direct selling Association, and other watch group that control ethics, personal rights etc?
NB: Be patient and take as much time as possible to get all the questions answered.
Now let go to the tips and I hope they will be helpful to you.
Take into account what sort of business enterprise you would like to start and what are your current interest happen to be.
Write down the list of the things you inspire to do, market or provide. EG offer consultation services, supply self made sweets etc.
After writing down the concepts jot down each concept separately and explore how you need to initiate that particular idea.
Write down all what you possess so as to check them off the list.
Create a plan with realistic goals and create  benchmarks that can help you measure your progress and follow it and definitely you will prosper.
Begin your research and find out what you require to enhance the business.
Walk the talk and put your plan into action and implement your recently learned skills and since it is natural to be anxious and not sure about moving forward, it is important to conquer the fear so as to reach for your goals.
Locate a company and take a close look at it and see if it really meet all your expectations.
Please make sure you understand exactly what the company expect from you and what you understand what you can expect from the company.
Be willing to work hard, put some solid time and effort if you want to succeed and you will have your home business for a long time. regulatory requirements and anticipate the possible tax burden.
Plan to be successful by analyzing your competition,
Understand the business model well, e.g. if you are to distribute goods to company "B", each month, understand the requirement totally.
Define your compensation program this will help you have a clear picture of how you're going to develop the income that you are going to make.  Please go through the compensation plan and understand  how you get paid.
Once you find your legitimate home based business, you have to become a student of the business  itself so as to be familiar and understand the products or the merchandise you are going to work with.
Plan your finances around the irregular income. Understand that some months are better than others so put money aside to help you during the worse months.
Say no to quit if one strategy disappoints, try something else and you will succeed eventually.